Why Getting Pre-approved for an Auto Loan is Better
Why getting pre-approved for an auto loan is better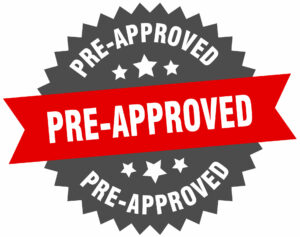 Getting pre-approved puts you in a stronger negotiating position and helps you get the best interest rate possible.
Before heading to the dealership, call your credit union or bank to get pre-approved for an auto loan. This not only helps you secure the best interest rate possible but it also gives you negotiating leverage and peace of mind for your purchase.
Getting pre-approved for an auto loan is a very quick and easy process, especially if you are already a member of the financial institution you are applying to. At Madison Credit Union, usually auto loan pre-approvals are given the same day and sometimes in less than an hour.
Here is why you should get pre-approved and how to get started.
Sets a realistic budget
Getting pre-approved for an auto loan helps you set a realistic budget for your car purchase since you know how much you can borrow and at what interest rate. When considering how much to borrow, you should take into account any down payments or trade-ins you would make and add about 10% to the purchase price for taxes and fees. 
Protects from dealer markups
Dealer financing is more convenient. A one-stop-shop but it often comes with a higher or much higher price tag. If you haven't shopped around, a dealer finance manager might try to take advantage of that to mark up your interest rate. Dealers either have their own in-house lending system or work with a few lenders and can easily add as much as 1 or 2 percentage points to your approved rate. That can really add up over the life of the loan. 
With a pre-approval from your credit union, you'll know you have already gotten the best rate you could qualify for and know if your dealer is offering you a good deal or not.
Strengthens your negotiating position
You not only have a low interest rate offer ready to go with your lender approved check or certificate, but you also already know what the monthly payment for your loan amount might be. You don't have to play any games around "what monthly payment did you have in mind?" Instead, you can concentrate on the out-the-door price.
If you've got a trade, shopping around for online offers to properly value your old car will put you in a stronger position there, too.
Gets you a better rate and helps avoid upsells
Dealers now-a-days prefer if you finance with them. They not only make money off the sticker price of the car, but they can also make extra money off the interest and financing amount. And it's easier to start adding in additional protections for every little gadget and feature in the car. 
"Accessories sell really [well] if the customer is financing because you can say it is only $5, $10, $30 per month more for the accessories. When you tell the customer it will be an extra $2,000 and he is writing a check for $40,000", says one dealer.  This has lost the dealer the opportunity to make an additional $200-$500 profit on accessories or even more with an optional extended warranty ($2500 or more).  -KelleyBlueBook.com
Should you get prequalified or preapproved?
A pre-approval for an auto loan is more serious. This is for when you are ready to buy and get the cash-in-hand check. The pre-approval is what will help you at the dealership. 
Getting pre-qualified is a "soft pull" on your credit report. It can help give you an idea of the general ballpark of your pre-approval amount. However, until you go through the pre-approval the interest rate could change. 
How to get pre-approved for an auto loan
Contact us or get started online with our easy online application. We'll contact you with final approval and can help discuss any monthly or bi-monthly payments you would want to set up. 
Remember you can always decline your pre-approval if the dealer can beat it. Just make sure that the interest rate they show you isn't an introductory interest and it stays that low amount for the life of the loan. 
Call us at: 608-266-4750
Email us at: lending@madisoncu.com
Apply Online Now