Quick Rate Check : Low Rates Across the Board
Slide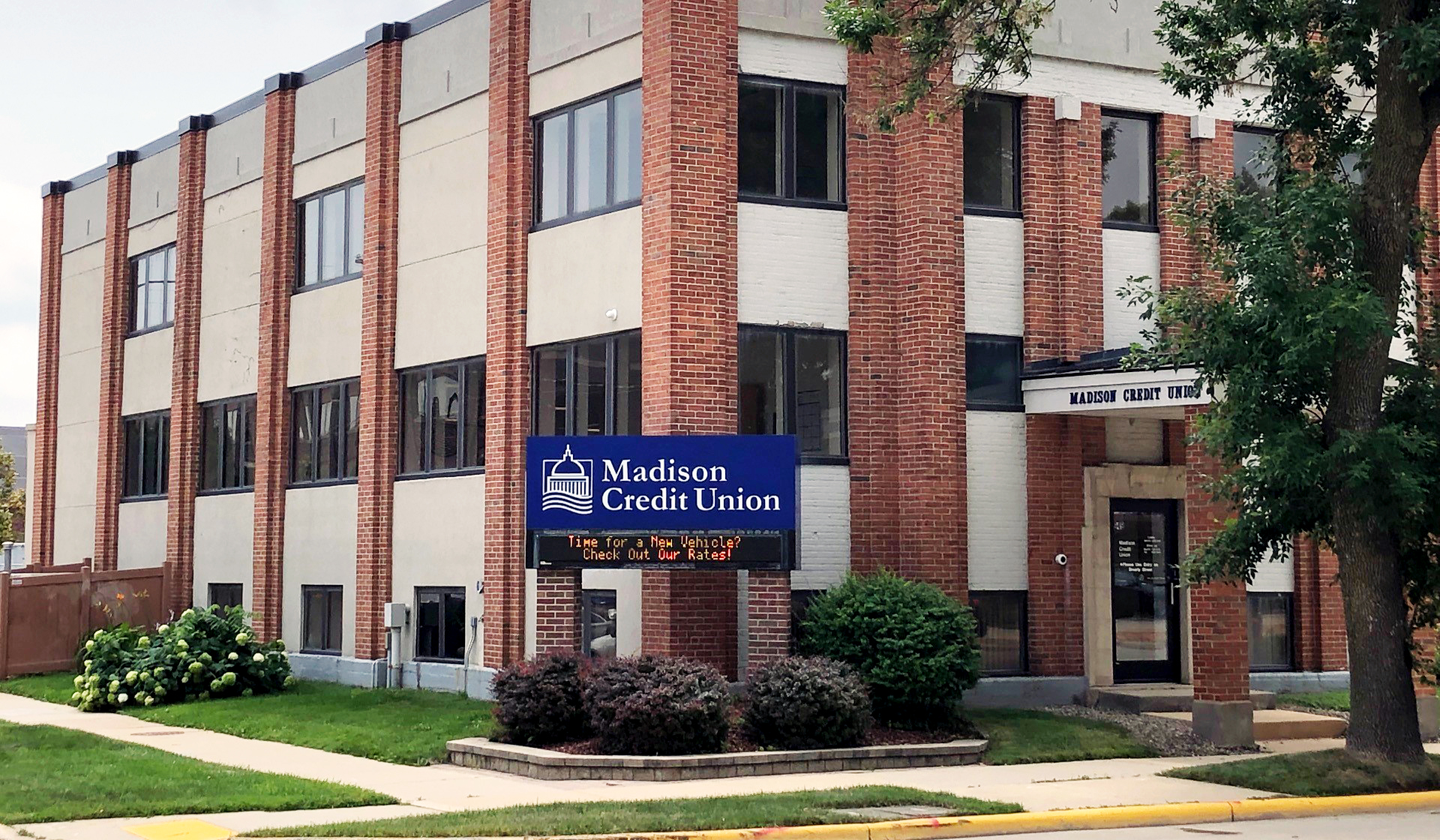 With origins back to the depression, we have been serving Madison city employees and surrounding communities since 1936.
We are a small credit union with a big heart. Our motto, Big Enough to Serve… Small Enough to Care sums it up perfectly, we have all of the conveniences of a large financial institution with the heart of a mom-and-pop.
Conveniently located just 9 blocks from the capital on East Washington Ave.
Through Co-Op Shared Branching you have access to your money from over 5,600 credit unions and 30,000+ ATMS nationwide.








Slide
"It is so nice to walk in to a financial institution and be recognized as a member and not just a person there to do business. Staff has always been gracious and helpful. Eileen, Michelle, Scott and especially Laura (who has been a life saver to me over the years) are the absolute greatest!"
Slide
I love this credit union!
"I love this Credit Union and you have always been there for me and my family. I also wish to send out a great love for Laura and Nancy in the loan dept. They are like family!!! Thank you everyone at Madison Credit Union… Shalom"
Slide
"I love this Credit Union and you have always been there for me and my family. I also wish to send out a great love for Laura and Nancy in the loan dept. They are like family!!! Thank you everyone at Madison Credit Union… Shalom"
Slide
"I have been a member of Madison Credit Union for over 35 years. I especially appreciate the amazing service! I love that I know my bankers' names – and they know mine!"
Slide
"Staff are very knowledgeable and friendly. I feel like I am part of the family when staff greet me by name."
Slide
"The terrific staff of Madison Credit Union makes money management easy and convenient. My husband and I have had several auto loans with MCU. I have always been able to quickly and easily obtain a loan when it was needed. Always with a smile on faces and questions answered clearly. Thank you for being there for your customers. You are greatly appreciated!"
Slide
"In all the years I've been with the MCU I have never had a problem that wasn't solved with a short telephone call, and there hasn't been more than a half dozen in all that time. Keep up the good work."
Slide
Staff knows myself and my family
"The staff knows myself and my family, and takes excellent care of us; meeting all of our banking needs and answering any question we may have."