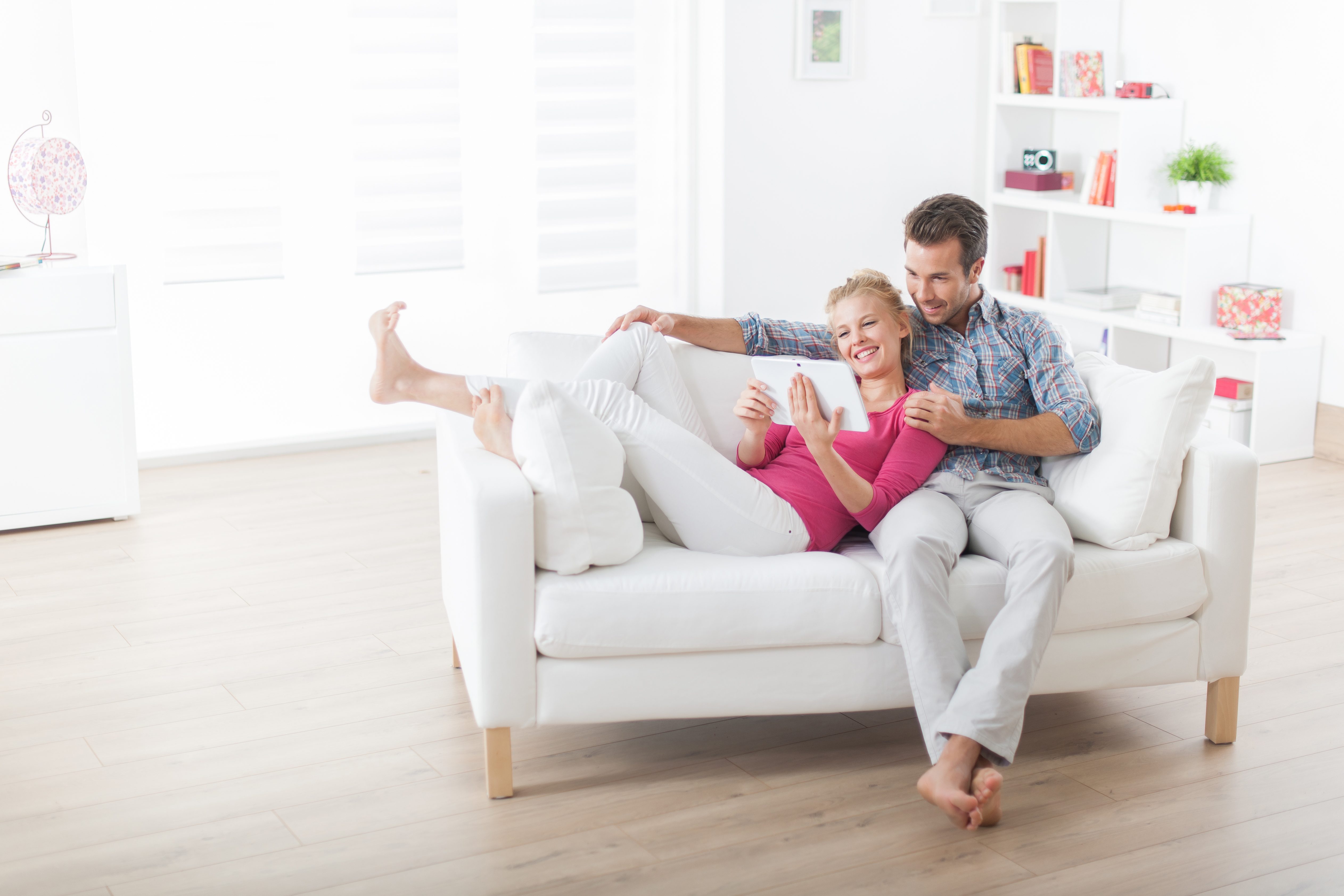 CoupleOnCouch
Savings & Checking Services
Spend and save with ease. As a member and owner of Madison Credit Union, you have access to an array of savings and checking services. No matter what your need or financial situation, Madison Credit Union is here to help.
"It's Me 247" Home Banking
Access your accounts from the privacy of your own home. It's Me 247 Online Banking gives you the opportunity to review your history, get balances, make transfers, receive statements and view cleared checks. You can also apply for new loans and open new accounts online.
MCU Mobile App
The MCU mobile banking app for Android and iPhone let you check balances, transfer money, deposit checks, and make payments, all from the convenience of your cell phone! Learn more and download here.
New Account Switch Kit
Making the switch to Madison Credit Union? Our Switch Kit has step by step instructions and everything you need to move your accounts, deposits, and payments from your old financial institution to Madison Credit Union. Download the Switch Kit.
Debit Card Management
Add an extra layer of security to your account with debit card alerts or to temporarily turn off your card. Alerts are delivered via text message or email, you can customize alerts to notify you when certain transactions occur:
Purchases over a selected amount

International purchases

Online purchases

Declined purchases
Set this feature up on your MCU Mobile App or easily Register online.
VISA Gift Cards
Available for purchase for dollar amounts between $10 and $500. Gift Cards are honored everywhere VISA is accepted with the following exceptions: casinos, pay at pump gas, hotel and car rental reservations. There is a $3.95 service fee for the card. The fee is waived the month of December to make holiday shopping easier.
Electronic Bill Pay
A simpler life is just around the corner. By choosing to receive and pay your bills through It's Me 247 Bill Pay you'll save time and be in complete control. With Bill Pay you can receive, pay and organize your bills online or through mobile access when it is convenient for you – at any time, from anywhere.
Easy Enrollment


Simply click the It's Me 247 online banking icon from our website, log on using your user name, password and an answer to a security question, then click the 'Pay and Transfer' Icon. The rest is easy! Step-by-step point and click instructions will guide you through enrollment and set up.
CU Text Banking
Text banking is a convenient way to check your account balances anytime, anywhere. You can also enroll in e-alerts to receive notices regarding account balances, electronic deposits, withdrawals, and payment due dates directly to your mobile phone.
What does Text Banking cost?




Madison Credit Union does not charge members a fee to use text banking. However, your mobile phone carrier may charge standard text messaging rates. Please check with your mobile phone carrier to understand applicable text message fees.

To Get Started




You can enroll in Text Banking by clicking on the " Go Mobile" button on the It's Me 247 tool bar. Then select Text Banking to access the enrollment screens. After enrollment, text commands to IM247 (46247).
CU Talk Telephone Banking
Madison Credit Union makes it possible for you to have direct access to your credit union accounts with just one phone call. With CU*Talk, our telephone banking system, taking care of your credit union business is faster, easier, and safer. Now you can get around the clock access to your accounts.
To Get Started




Using your touch-tone phone, call: 1-800-860-5704
E-statements
View 18 months worth of statements online, whenever you want, from wherever you are. E-statements are not only convenient, but they are also more secure than paper statements. Log in to It's Me 247 Online Banking and click on the "My Documents" tab to enroll in or view e-statements.
Loanpay Xpress
LoanPay Xpress allows you to make your MCU loan payment using your savings or checking account from your other financial institution without a fee. You also have the option to make MCU loan payments using your credit or debit card (a convenience fee applies.) Set up LoanPay Xpress quickly and easily and enjoy the convenience of one-time or recurring electronic payments!
Payroll Deduction
Depending on your employer, you may be eligible to have a portion of your check automatically deposited to your MCU account. You can also divide this amount among other accounts at MCU or have a set amount go directly towards a loan payment.
Order Checks Online
If you've never ordered checks, would like to switch check vendors, or need assistance, please contact us at 608-266-4750.
If you would like to reorder checks from the same vendor, you can do so by choosing the appropriate link below.
Free Credit Reports
You have the right to get one free credit report per year from each of the three major credit reporting houses: Experian, TransUnion and Equifax. Get all three at once or spread them out through the year. Visit annualcreditreport.com or call 1-877-322-8228 to get started.