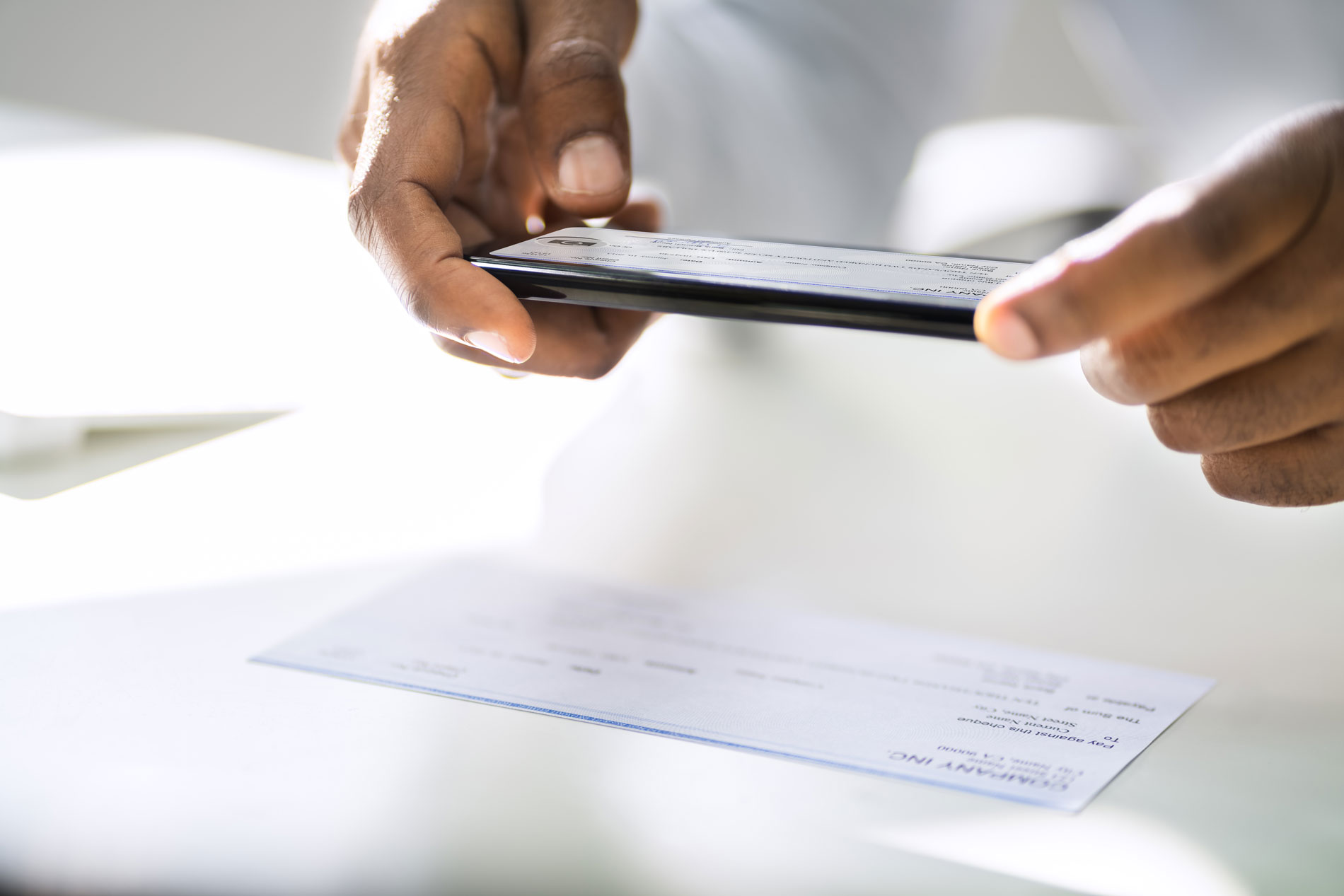 Mobile or Remote Check Deposit is easy. Check out our getting started steps to 
Getting Set Up
Step 1: Download the MCU mobile app and login.
Step 2: On the bottom menu bar of the mobile app, click the "Deposit" icon and select "New Deposit."
Step 3: Follow the prompts to sign into your online account where you then may select "Register." After your registration has been submitted, your account will be reviewed within one business day. The status of your registration can be found by clicking the "Deposit" icon and select "New Deposit".
Eligible Madison Credit Union members, at least 18 years old, have been a MCU for at least 90 days, and have an account in good standing. Other criteria include no more than six (6) checks returned for non-sufficient funds (NSF) in the last twelve (12) months, along with less than three (3) returned deposit items in the last twelve (12) months. Eligible members must also have valid contact information on file with the credit union including phone number, address, and e-mail address.
Depositing a Check
Step 1: Open the MCU Mobile App.
Step 2: Choose Deposit > New Deposit
Step 3: Follow prompts, enter check amount and choose the account where you would like to deposit the check. 
Step 4: Take a picture of each side of the check. Note: On the back of the check write "For Mobile Deposit, Madison Credit Union" and the date. You can only deposit one check per transaction.
Step 5: Hit submit. 
Need more help? Watch this easy to follow video. And if you still have questions don't hesitate to call us at 608-266-4750 or email us at creditunion@madisoncu.com.
Things to Keep in Mind
Deposits will be posted 4 times per day, Monday thru Friday with the last posting at 11pm. If the deposit requires additional review, and is accepted, the posting will occur within the next business day.
Note, there is a limit of $2500 per check and a maximum remote deposit amount of $5000 per month.
Keep the check for 30 days in case of review. Write Electronically Presented or VOID and the date you submitted it on the front of the check.