5 Reasons to Renovate Off-Season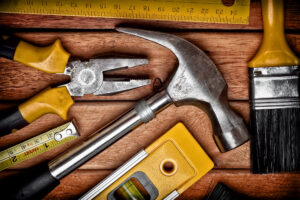 Are you thinking about renovating your home? Give it another month. Spring and summer are the most popular times that homeowners begin renovation projects. The warm weather and long days give people the motivation needed to tackle home improvement projects. Now with summer coming to an end, most homeowners and contractors alike are finishing up the bulk of their projects. Waiting until fall and winter will give you the flexibility to be picky and will save you money in the long run.
Here are five reasons why you should hold off on home improvements until the off-season.
Beat the heat – It's no secret that the weather in fall and winter is much milder than summer. Which is the perfect reason to hold off on any projects until then. Unless you don't mind the humidity and scorching summer sun. However, waiting until fall to make home improvements can deem beneficial in more ways than one. Paint dries faster in cooler, drier conditions. Not to mention, manual labor is just much easier to carry out in cooler weather.
Kids at school. – If you have children, it may be a good idea to hold off on indoor projects until they are out of the house; and fall is the perfect time as they are going back to school. As much as they may want to help, it's also not safe for them to be using tools and breathing in saw dust or paint. In addition, you may not be able to keep an eye on them at all times. Smaller projects may be okay, but large-scale renovations could require children to vacate the premises.
Lower supply costs, shorter wait time – The cost of building materials will cost you less in the off months because there isn't as much of a demand for them. Furthermore, you'll be able to find what you're looking for, as it's more likely to be in stock.
Contractor availability – As mentioned earlier, the peak of renovation season is said to be spring and summer. Therefore, contractors will be booked well in advance during these months. You have a better chance of booking your desired contractor in fall or winter, when their schedules are more open and flexible.
Reduced seasonal products – Shopping for items that are recently out-of-season can save you a few bucks in your wallet. If you're looking to upgrade your backyard, waiting until the end of August or the beginning of September to purchase outdoor furniture will save you big bucks! This is because everything summer related, like grills, patio sets, and above ground pools, are going on clearance. You may have to wait another year to fully enjoy your renovated patio or backyard, but it will be completely worth it.
Whenever you're ready to begin a home improvement project and need some extra cash, look no further. Check out our HELOC loans here.