International Credit Union Day 2020
International Credit Union Day 2020
Inspiring Hope for a Global Community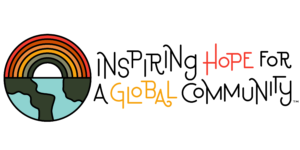 On October 15, 2020, credit unions across the world will celebrate International Credit Union (ICU) Day. This day spotlights the impact credit unions have had around the world.
What does it mean to be a credit union?
Credit unions are all about members. For the members and by the members. 
Firstly, credit unions are run by their members. Every member has a vote and those members nominate other members to serve on the credit union's Board of Directors. As a result, members help guide the credit union and its influence within the community.
Secondly, credit unions are not-for-profit financial institutions. That means that profits made are returned to members as member benefits, which means lower interest rates on loans, higher interest rates on savings, free financial assistance and more.
Credit unions go the extra mile
Since their inception in 1864 credit unions have defined themselves by the phrase "people helping people". Credit unions have a history of loaning money not just based on a person's credit score but on the character of the individual, helping borrowers through times of need. And helping communities as well, donating to schools and food pantries, volunteering their time and resources to build a more prosperous community.
Credit unions offer financial inclusion to members in need and to the community as a whole. As of 2019, there are 86,055 credit unions worldwide, in 118 countries, serving 291,432,972 members and have loaned out nearly 2 trillion dollars ($1,850,339,827,541 to be exact)1. That's a lot of small business start ups, new cars, family homes, or financial boosts through rough times. 
This year's International Credit Union Day theme : Inspiring Hope for a Global Community.
World Council of Credit Unions President and CEO, Brian Branch explains this year's theme best, "Throughout the COVID-19 crisis, credit unions around the globe have continued to provide a high level of service to their members and demonstrated a generosity to their local communities that has set them apart from other financial institutions. We are truly inspiring hope for a global community. I can't think of a better theme around which to celebrate International Credit Union Day 2020."
So, on October 15, 2020, stop by Madison Credit Union and say hi. Pick up some free Madison Credit Union swag in honor of International Credit Union Day. We'll give you a socially distant high-five and a smile. And then you can continue on your day knowing that just by being a member, you are making a difference in your community.
1
All figures where taken from the World Council of Credit Unions, 2019 Statistical Report