Arm Yourself Against Scammers
Arm Yourself Against Scammers


Top 7 Scams Targeting Seniors
Financial scams targeting seniors have become so commonplace that they are being called "the crime of the 21st century." 
Why? Because seniors are believed to have a significant amount of money sitting in their accounts. Plus, seniors tend to be more trusting, which scammers exploit by using high-pressure tactics designed to get their victims to act quickly without thinking.
According to the Federal Bureau of Investigation (FBI), in 2021 there were 92,371 older victims of fraud resulting in $1.7 billion in losses. A 74% increase in losses compared to 2020. 
Not only are older individuals more likely to get scammed for more money, it is harder for them to recoup their loss.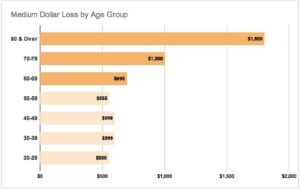 Here are the top 7 scams to watch for:
1. Tech Support Fraud 
The most common type of fraud with 13,900 cases of victims over 60 years reported in 2021 totals nearly $238 million in losses. 
Scammers impersonate well-known tech companies offering to fix a non-existent problem or to renew fraudulent software or security programs. Contact is made through legitimate looking pop-ups on a victim's computer or via official looking emails. 
There have been recent spikes in cases of scammers pretending to be tech support for a bank or financial institution, utility company, or virtual currency exchanges. Scammers direct victims to make wire transfers overseas, purchase large amounts of pre-paid cards or mail a large sum of cash via overnight or express service.
2. Confidence Fraud
Confidence fraud includes scams that are used to pull on the heartstrings of its victims to extort money or information. These include Romance Scams and the Grandparent Scam.
Romance scams have increased with the popularity of online dating. More people, including seniors, are turning to online services for deeper connections. Scammers create elaborate profiles and social media accounts to lure their victims. Once hooked victims are plied for money to help the scammer with alleged rent troubles, car repairs, plane tickets or visas, if they live abroad. The FTC found that in 2020, seniors lost over $300 million to romance scams.
Grandparent scams are the simplest yet the most heart wrenching. Scammers call a potential grandparent saying, "Hi, Grandma, do you know who this is?" When the grandparent says the name of a grandchild, the caller has instantly gained their victim's trust. The fake grandchild then asks for money to cover unexpected costs, such as car repairs, overdue rent or even jail bond money. They often ask to be paid as a money transfer or gift cards which can't be traced.
In other versions of this scam, the grandchild calls in a panicked voice asking for urgent help. The phone is then passed to someone pretending to be an arresting officer, lawyer or doctor trying to help the grandchild out. The scammers use high-pressure, high-stress tactics to get the victim to send money fast. There are even reports of scammers showing up at older adults' homes, posing as a "courier" to pick up the money.
3. Government Impersonation Scams
Scammers call pretending to be from the Internal Revenue Service, Social Security Administration or Medicare. The callers report the victim has unpaid taxes and will be arrested or deported if they don't pay immediately. Or that social security or Medicare benefits will be cut off. Scammers may request funds to be wired, cash or pre-paid debit cards to be sent or for personal information that will later be used to commit identity theft. The scammer sometimes goes so far as to spoof a government phone number (calling from a 202 area code).
Medicare scams are frequent for seniors as all U.S. citizens and permanent residents over 65 years can qualify for Medicare; therefore, scammers don't need a lot of effort to guess a person's insurance company. Sometimes scammers use the personal information collected on the call to bill Medicare for bogus services.
4. Sweepstakes & Lottery Scams
Scammers call impersonating well-known sweepstakes organizations (i.e. Publishers Clearing House). Victims are told they have won the lottery or a prize. In order to claim their prize they must send money to cover taxes and fees. Of course, once the victim sends the money, no prize ever arrives. Sweepstakes scammers have been known to call their victims multiple times over months and years, trying to get more money out of them.
5. Phishing Emails, Texts or Calls
Phishing emails and text messages may appear to be from a well-known bank, credit card company, or online store. They request an older adult's personal data, such as a log-in or social security number, to verify that person's account, or they ask the older adult to update their credit card information. That information is then used to steal money or for identity theft. 
6. Investment Scams
Investment scams include one of the largest losses suffered by seniors and the most detrimental to its victims. According to the FBI's 2021 Elder Fraud Report, investment schemes that year were responsible for over $239 million in losses in people aged 60 and older. 
These scams include low-risk or guaranteed returns on investments, Nigerian princes looking for a partner, pyramid schemes and more. 
These schemes often seek to victimize targeted individuals, such as groups with common interests, age, religion, or ethnicity, to build trust to effectively operate the investment fraud against them. The scammers' ability to foster trust makes these schemes so successful. Investors should use scrutiny and gather as much information as possible before considering any new investment opportunities.
7. Robocalls and Phone Scams
Robocalls are automated calls used to dial large numbers of households. There are legal and helpful uses for these calls, however scammers use them to target trusting older adults who answer the phone. Some robocalls may claim that a warranty is expiring on a car or electronic device, and payment is needed to renew it. 
Be aware of how you are requested to pay
Most scammers want untraceable methods of payment, money transfers, cash, pre-paid cards or gift cards or cryptocurrency are among the favorites. Most legitimate websites, government agencies, etc. will not require nor allow these methods of payment. Let it be a red flag when someone is asking you to transfer money using one of the above methods.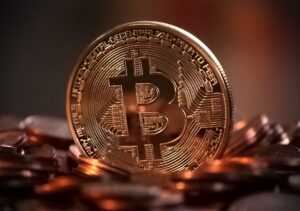 Cryptocurrency is becoming an increasingly popular method of payment for all types of scams. Transactions are fast, irreversible and difficult to track. In 2021, the Internet Crime Complaint Center (IC3) received more than 5,100 complaints from over 60 victims involving the use of some type of cryptocurrency, such as Bitcoin, Ethereum, Litecoin, or Ripple. Losses of these victims totaled over $241 million. 
Guard Your Information
Unfortunately it is becoming increasingly difficult to keep our personal information personal. Certain information can easily be found publicly (name, address, phone and often email). Add in information taken from social media (date of birth, what you look like, the places you frequent). Pair that with phone scams, text scams and email scams with official sounding inquiries asking you to verify your information. And scammers have enough to try to steal your identity. Once they have enough of your information they will try to open up bank accounts and take our loans in our name. Loans they never plan to pay back of course. 
So what can you do? Be vigilant.
Learn to recognize signs of a phishing attack. 

Spelling or grammatical errors in an official looking email/text. 

Email addresses or "from" names that don't match or any email coming from a public address (Yahoo!, Gmail, etc.).

Messages or calls asking for personal information (ie your SSN, Medicare number, credit card numbers, passwords or two-factor authentication codes).

Threatening languages or claims that you won money, prizes, sweepstakes that you never entered. 

Invoices or bills you don't recognize, especially from companies that you don't use.

Suspicious or shortened links. Always hover over links with your cursor before clicking on them to see where they are taking you.

Check your credit report often. You can get one free credit report from each of the credit bureaus every year. Click here to learn more.

Watch for unexpected physical mail or missing mail (especially credit or debit cards).

Report/Cancel any missing identification documents (birth certificate, credit/debit card, driver's license, etc.).

Beware of suspicious emails, calls and texts.

Keep your online passwords unique and difficult to guess. See our article on Staying Cyber Safe here.
Report Scams or Fraudulent Activity
Scams are specially designed to catch us off guard, and they can happen to anyone. There's nothing to be ashamed of if you think you're a victim. Keep handy the phone numbers of resources that can help, including the local police, your bank (if money has been taken from your accounts), and Adult Protective Services. To obtain the contact information for Adult Protective Services in your area, call the Eldercare Locator, a government sponsored national resource line, at: 1-800-677-1116, or visit their website.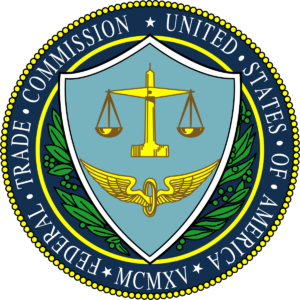 If you have been the target of a scam, you should report it to the FTC. Filing a complaint can provide investigators with the information they need to identify scammers and prevent them from harming others. You can contact the FTC by phone or online:
FTC: (877) FTC-HELP (877-382-4357) or TTY 866-653-4261
Sources:
2021 Elder Fraud Report
https://www.ic3.gov/Media/PDF/AnnualReport/2021_IC3ElderFraudReport.pdf
https://californiamobility.com/senior-citizen-scams-statistics/
https://ncoa.org/article/top-5-financial-scams-targeting-older-adults