10 Easy Ways to Stretch Your Family Budget
There is a quote, "The quickest way to double your money is to fold it in half and put it in your back pocket." Often times quotes like these are much easier to say than to do. 
Here are 10 tips to help you keep more money in your back pocket and hopefully to help you save a little time as well.
#1. Buy bulk items on sale.
Of course it's always best to buy items on sale. The key is to stock up on those necessities while they are on sale so you don't have to buy them at full price. Items that don't expire and are always needed are toilet paper, paper towels, laundry detergent, diapers, etc.
#2. Know where and when to go to buy gas.
Places like Woodman's and Costco are generally cheaper for gas. According to GasBuddy, there are also specific days that are better to buy gas. For Wisconsin, it's Tuesday. Gas stations are generally less busy and prices tend to reflect that, especially in the morning. Saturday and Sunday are the worst days to buy gas. Prices tend to be more volatile later in the week and some gas stations hike up their prices for weekend travelers.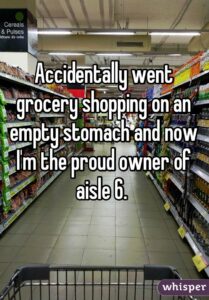 #3. Plan ahead.
Make a meal plan and a grocery list before heading to the store. Check the sales papers for meal ideas and special deals. If the budget is tight, don't browse the store, especially when you are hungry. 
#4. Clip coupons.You don't have to prepare a stack of coupons every time you leave the house to shop but clipping coupons is a great way to save money. Why pay more for something if you don't have to. Make it a game to find the deal if that helps you get through it. 
#5. Utilize your freezer.
As we mentioned earlier, it's good to buy items when they are on sale and if the item is a family favorite, it's good to buy in bulk. To keep perishable foods from going bad, prepare the dish ahead and place it in the freezer. If it's grandma's lasagna recipe that can never be had enough, make a double batch and freeze the rest. Buying in bulk can save money and freezing for later can save time. PLUS, it can save on eating out. On those nights when you are too tired to cook or too busy, you can reheat something from the freezer.
#6. Check the seals on your doors and windows.
It is incredible the amount of money that can be saved by replacing old seals on doors and windows. If windows need replacing but the budget doesn't allow, plastic wrapping windows in the winter is a huge money saver. It may take a lot of effort but it can be worth it for the pocket book.
#7. Enjoy the free things in life.
Fun doesn't have to break the bank. The Madison area has a number of fun free activities to keep the whole family smiling. Here are some free things to do in the area: https://www.visitmadison.com/things-to-do/free-things-to-do/   And here is a list fun and free date night ideas: https://prettyprovidence.com/cheap-date-ideas/
#8. Limit eating out.
Just sitting in a restaurant, not having to worry about cooking, cleaning up or shopping for food is nice. But it can also be expensive. Limit how much you eat out, even at lunch. Packing a lunch for work can not only save money, but it tends to be a lot healthier for you.
#9. Write down your goals and refer back to them.
If you are budgeting to be able to retire more comfortably, to go on vacation, a new car, or just learning how to live within your means, it's helpful to write those goals down. Tape them to the fridge or the bulletin board. Look back at them when you are feeling weak about getting those new shoes or going out to eat for the third time this week. 
#10. Stay on top of your budget.
It's easy to make a budget, but it's hard to stick to a budget. Reaching your goal will be such a great feeling though. Having that extra "fun" money, going on that vacation, retiring at 55. Stick to it the best you can. If you over spent one month, try to do better the next month. Don't be so hard on yourself that you quit. 
And remember, you don't have to completely deprive yourself of happiness while staying within your budget. There are many fun and free things to do. 
Here are some budget management tools to help keep you focused.
Print out or download our Monthly Budget and Goals Worksheet
Prefer to do your budgeting digitally? Check out this Forbes post for the best Budgeting Apps